Cambria Natural Stone Upgrade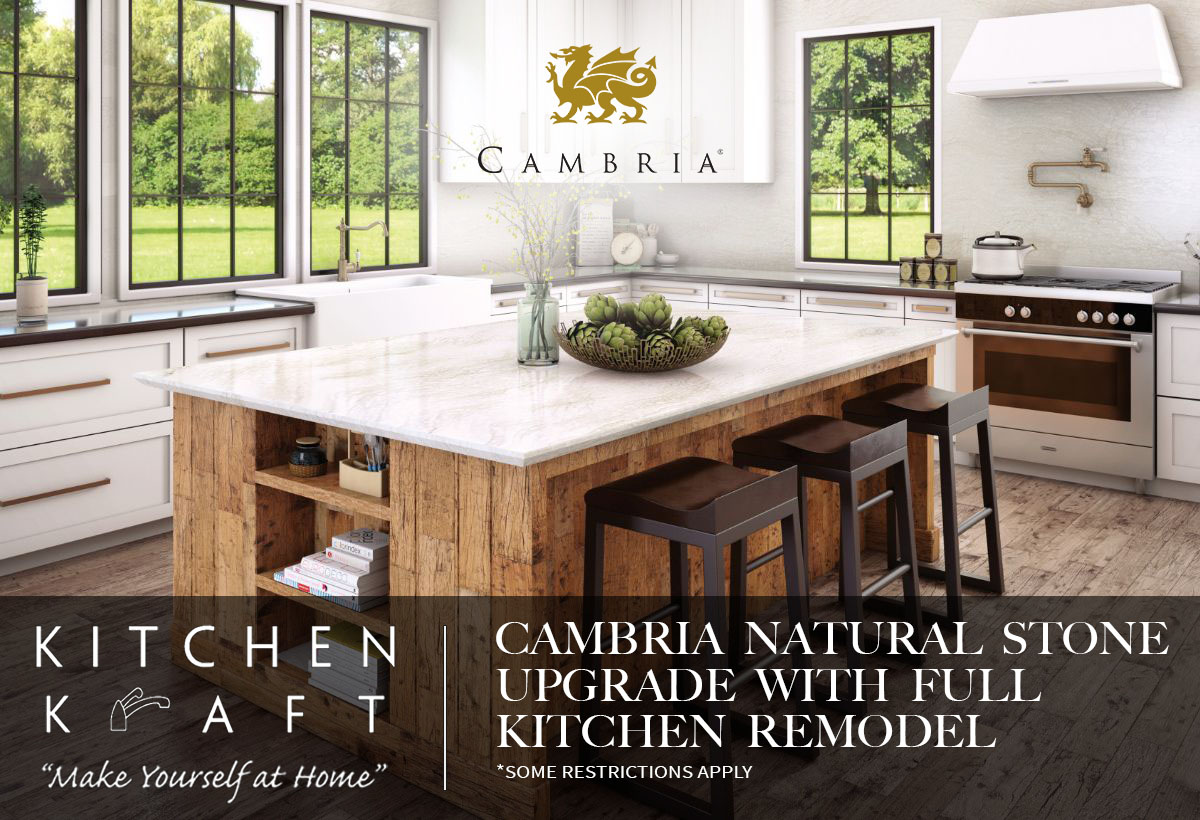 Kitchen Kraft is excited to offer the luxurious upgrade of Cambria Natural Stone with any full kitchen remodel, January 1st through March 31st 2020.
Cambria is the first and only family-owned, American-made producer of natural stone surfaces of stunning elegance. A worlwide premier source for the freshest and most-expansive natural stone palette, Cambria is harder, stronger, safer and easier to care for than other stone surfaces.
Cambria's state-of-the-art facilities and unsurpassed design innovation has lead them to become an industry leader. Beautiful, natural stone countertops and surfaces combine innovative design and unmatched durability for a lifetime of beauty.
Some restrictions apply
Minimum 50 Sq. ft. must be purchased.
Any edge profile included.
Must include full kitchen and/or bath remodel.
Multiple countertops and multiple colors are included as long as they all add up to 50 Sq. ft.
Countertop-only projects do not qualify.